Real Estate Auctions
A Win/Win
Sellers obtain immediate cash.
Buyers purchase properties at market value.
The price is determined by open, competitive bidding.


Today's real estate marketplace dictates creative thinking in selling homes and buying homes. Ron Rennick has successfully tapped in on the methodology of real estate Auctions, offering a smart option for those that discover they need one.
The majority of auctions today don't result from foreclosure or distress situations, but rather are the result of a seller choosing a cost-effective, accelerated method to sell a property.
A home can be sold within 30 days at Auction! Auctions allow the seller to eliminate virtually all long-term carrying costs, and bypass the savings directly to the purchaser in the form of a reduced price.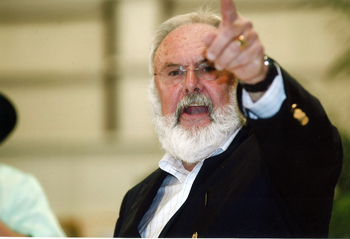 Auctions, Fast and Efficient
Across the country, real estate professionals are increasingly turning to Auctions as a winning marketing tool. "Auctions provide a quick exit for people who might wait months or years for a Buyer to come along." (Wall Street Journal)
Located in Vero Beach since 1979, Ron Rennick Auctions Inc. has earned its reputation as the Treasure Coast's Premiere Real Estate Auction Company.  A second generation company, Ron Rennick Auctions, Inc. offers a level of service that can only be provided through years of experience working in the Vero Beach market.
Auction Benefits to the Seller
Buyers come prepared to buy

Quick disposal reduces long term carrying costs, including taxes, insurance, mortgage payments, and maintenance

Assurance that property will be sold at market value

Exposes the property to a large number of pre-qualified prospects

Accelerates the sale

Creating competition among buyer's, auction

prices could exceed the price of a negotiated sale

Eliminates financing contingencies and inspection contingencies

The Seller knows exactly when the property will sell

Eliminates numerous showings and unscheduled showings

Eliminates the negotiation process with the buyers

Ensures an aggressive marketing program that increases interest & visibility
Auctions are truly a win-win situation
The Buyer knows the seller is committed to sell

In multi-property auctions, the buyer sees many offerings in the same place at the same time

Buyers determine the purchase price

Auctions eliminate long negotiation periods

Auctions reduce time to purchase property

Purchasing dates and closing dates are known

Buyers know they are competing fairly and on the same terms as all other buyers

Smart investments are made as properties are purchased at market value through competitive bidding
A cost-effective, accelerated method to buy and sell a property.
Experienced Real Estate professionals powering your next transaction.
Recognized world-wide as an important part of American folk history.
Build your collection of art, antiques, jewelry, collectibles, and special treasures.